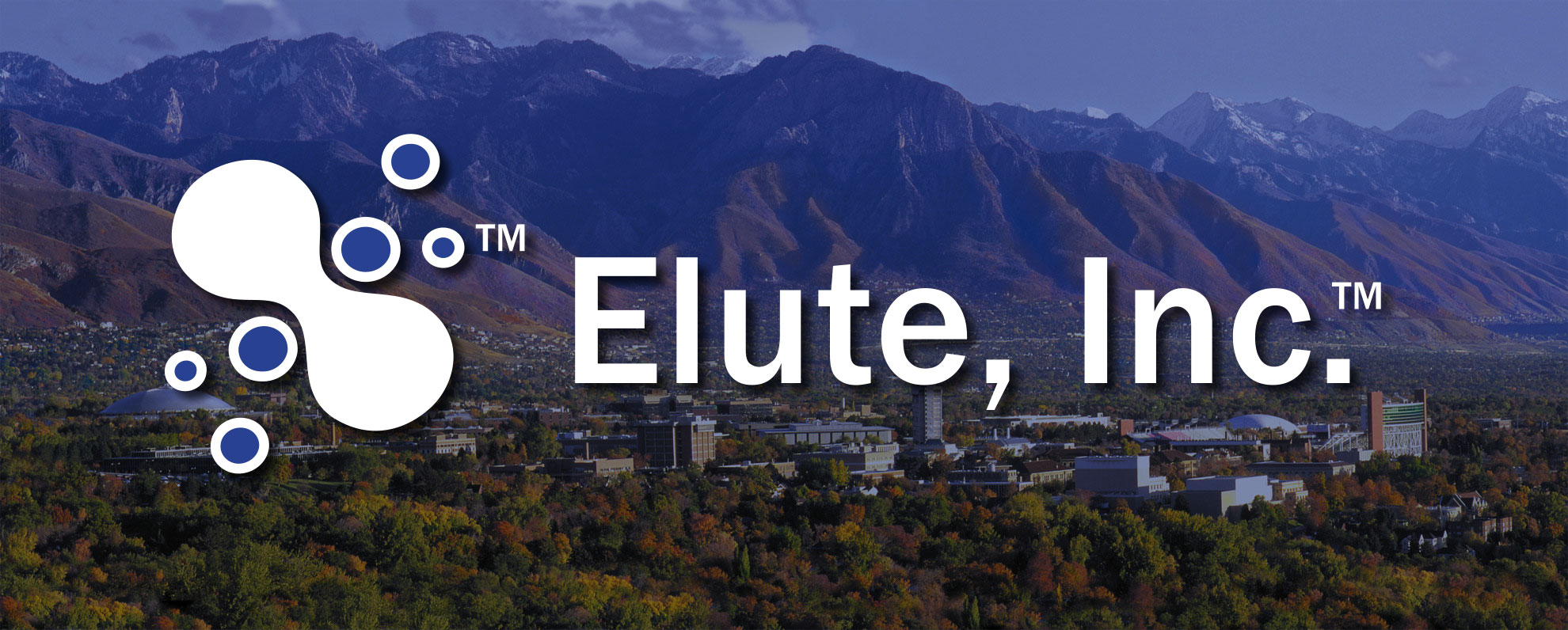 Growing New Bone in Infected Bone
Elute is an emerging leader in the development of novel, patented drug eluting devices designed for controlled and sustained release of a variety of therapeutics.   At Elute, we have pioneered a controlled extended-release technology platform that is designed to be able to be engineered in a variety of form factors to deliver high initial burst release over the first 24 hours and sustained release over 8 weeks, in a targeted zone.
Our first family of products is aimed at providing a bone graft that supports growth of new bone following periprosthetic joint infections following a knee or hip replacement.  Just in the United States alone, over 2,000,000 knee and hip replacements, spine fusions, and extremity and trauma procedures were done in 2020 (US BioMedGPS SmartTRAK).  Over 100,000 of these required revision surgeries for infections.  In fact, infections are the leading cause of orthopedic revision surgeries. The added burden of treating patients for revisions following hip and knee replacements alone approached a staggering $2 billion each year, with over 500,000 additional hospital days.
The outcomes after revision surgery for periprosthetic joint infections are not optimal, with patients commonly facing multiple surgeries and high recurring infection rates ranging from 18 – 23 %*.  Each revision surgery leaves them with less bone to support revision implants.  Surgeons are looking for a bone graft substitute that will allow growth of new bone in infected areas.  Conventional bone graft substitutes are not indicated for use in infected bone.  Absence of new bone growth following infection can leave patients with voids or seromas, or with inadequate bone stock to support a new implant.  Thus, there is a high unmet need for additional options for use in these cases.
Our first family of products are designed to meet that unmet need: at providing surgeons with a bone void filler that is designed to remain uninfected due to the targeted local controlled and extended release of a broad-spectrum antibiotic, tobramycin.  The tobramycin constituent is designed to prevent the bone graft from being colonized by bacteria, allowing the body to replace the material over time with growth of new bone stock that is needed to support revision implants.  Our preclinical studies show that the product is safe, with the local release of tobramycin showing no detectable systemic uptake, and also provides early indicators of the potential for replacement of the graft material with new bone.  A clinical study is planned to evaluate whether comparable results can be achieved in humans.
Our lead product, EP Granules with Tobramycin ™, is formulated in the form of a calcium salt resorbable matrix that is used as a bone void filler, a synthetic bone graft substitute commonly used by orthopedic surgeons all over the world in the surgical treatment of broken or fractured bone.
Use of such products is familiar to surgeons, easy to administer and flows seamlessly into their standard-of-care.  Patients are not expected to need new, special or additional procedures.
Clinical Investigation
Elute is proud to say that EP Granules with Tobramycin has received authorization of an investigational device exemption (IDE) from the US Food and Drug Administration (FDA) to use its EP Granules with Tobramycin in a pivotal clinical trial.
This Investigational Device Exemption (IDE) approval is to study the use of a resorbable bone void filler that delivers a broad-spectrum antibiotic in a local and targeted manner and is intended to be used in infected bone sites following hip or knee replacements. This is the first FDA authorization to use EP Granules with Tobramycin in patients with difficult to treat periprosthetic joint infections.
Successful demonstration of the primary outcome measure from the IDE study is designed to establish the ability of EP Granules with Tobramycin to allow ingrowth of new bone stock to support the revision implant.  Additionally, the study will monitor recurring infections in the treatment and control groups as a secondary outcome.
Thus, successful completion of this randomized, blinded, prospectively controlled IDE clinical evaluation of EP Granules with Tobramycin will support a future premarket submission, with the prospects of contributing eventually to improved patient care and satisfaction while reducing the cost and complications of periprosthetic joint infection treatment.
The EP Granules with Tobramycin are investigational and are not available for sale in the United States.  Use is limited to the current IDE study.
* Predictors of Treatment Failure for Hip and Knee Prosthetic Joint Infections in the Setting of 1- and 2-Stage Exchange Arthroplasty: A Multicenter Retrospective Cohort, Christopher E. Kandel et al, Open Forum Infectious Diseases, 2019, Oxford University Press.
Reinfection and re-revision rates of 113 two-stage revisions in infected TKA, Joris Bongers et al, J. Bone Joint Infection, 2020.
Breaking News
November 30, 2021
HSS and Rothman Institute/Jefferson University Hospital to Participate in Clinical Trial for Elute's Antibiotic Loaded Bone Void Filler
Read the latest announcement
June 8, 2021
Elute, Inc. Announces First Clinical Trial Authorization by FDA for Use of Its Antibiotic Eluting Bone Void Filler Product
Read the latest announcement
January 14, 2021
Elute Selected as Innovation Leader and Presenter at Emerging Medtech Summit
Read the latest announcement
View the news archive.