We are committed to improving patient outcomes for challenging medical problems.
We work every day at the cutting-edge of science and technology, leveraging our core competencies, bringing together innovation, scientific rigor and data to bring transformative, value-added solutions for unmet clinical needs.
Elute, Inc is driven by technical and clinical experts to translate science into novel solutions by combining fundamental research and clinical excellence.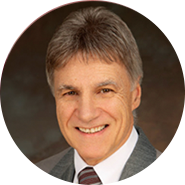 Bruce G. Evans, M.D.
Jordan Valley Medical Center, Salt Lake City, Utah
Adolph V. Lombardi, Jr., M.D.
JIS Ortho, Columbus, Ohio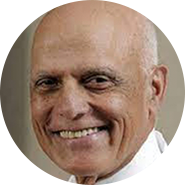 Chitranjan S. Ranawat, M.D.
Hospital for Special Surgery New York, New York.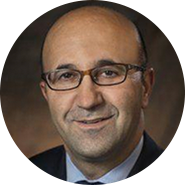 Javad Parvizi, M.D.
Rothman Institute, Philadelphia, Pennsylvania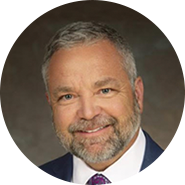 Kade T. Huntsman, M.D.
St. Marks Hospital Salt Lake City, Utah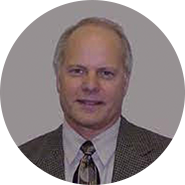 David A. Fisher, M.D.
OrthoIndy, Indianapolis, Indiana.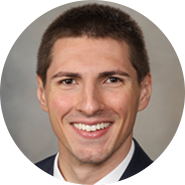 David Evans, M.D.
Orthopaedic Resident, Harvard Combined Orthopaedic Program, Boston, Massachusetts.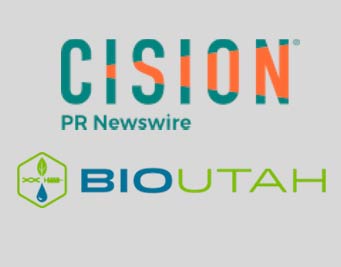 HSS and Rothman Institute/Jefferson University Hospital to Participate in Clinical Trial for Elute's Antibiotic Loaded Bone Void Filler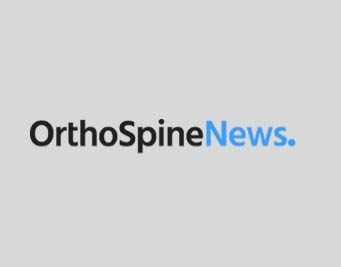 Global Bone Void Fillers Market estimated at $3.5 billion (2022), is growing at a CAGR of 6%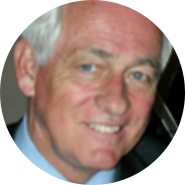 Denny Farrar
Co-founder, Executive Chairman
A founding partner of Upstart Ventures in Salt Lake City, Utah, a Salt Lake City life sciences seed fund. Over the last 24 years, Mr. Farrar has co-founded 13 Salt Lake City-based life sciences companies including Myriad Genetics (Nasdaq, MYGN), a genetic and molecular diagnostics company; Acacia Biosciences, a gene profiling company merged into Rosetta Inpharmatics and acquired by Merck; Sonic Innovations, a digital hearing aid company; Q Therapeutics, a stem cell therapy company; and Sera Prognostics, a preterm birth diagnostics company. He is an attorney who has specialized in corporate law, including representation of health care companies. Mr. Farrar was a partner at the VanCott, Bagley, Cornwall & McCarthy law firm in Salt Lake City, and was previously associated with Debevoise & Plimpton in New York City and McCutcheon, Doyle, Brown & Enersen in San Francisco. He received his law degree from Stanford Law School, where he was an editor of the Law Review, and a B.A. degree in Political Science from Stanford University.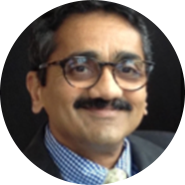 Ashok C. Khandkar, PH.D
President & CEO
A member of the Company's Board of Directors since December 2011, Dr. Khandkar was the founding CEO of Amedica (AMDA), a SLC based spine implant company, from 2000 to 2009. He led Amedica, to an IPO with a prospective valuation of $175M with Morgan Stanley as the lead underwriter, at a 7X step up from Series A financing. In 2010, Dr. Khandkar founded BloXR, a radiation protection company that was sold to an industry buyer in 2014. Prior to that he held various positions at Ceramatec, Inc. where he started its fuel cell division, ultimately acquired by Rolls Royce PLC. He has over 27 years of experience in leadership positions with responsibility for finance and business development. He is an Adjunct Associate Professor at the University of Utah. Dr. Khandkar earned his Ph.D. in Materials Science from Arizona State University.
David W. Grainger, Ph.D.
Co-founder, Chief Science Officer
A co-founder of the Company, serves as its Chief Scientific Officer and a member of its Board of Directors. Dr. Grainger is a Distinguished Professor and Presidential endowed Chair of the Department of Pharmaceutics and Pharmaceutical Chemistry, and Professor of Bioengineering, at the University of Utah. He serves as a scientific advisor to the AO Foundation in Switzerland and the affiliated Synthes Orthopaedics, the leader in orthopedic trauma devices, before its 2011 acquisition by Johnson & Johnson's DePuy orthopedics division. Dr. Grainger's research is focused on biomedical polymer-based drug delivery and implanted medical device innovation. Prior to joining the University of Utah faculty in 2006, Dr. Grainger held faculty positions at Colorado State University and Oregon Health Sciences University. He has helped to found three biomedical technology companies, sits on the scientific advisory boards of four companies and actively consults internationally with industries in applications of materials in biotechnologies and medicine. Dr. Grainger graduated from Dartmouth College with a B.A. in Engineering and Chemistry, received a Ph.D. in Pharmaceutics from the University of Utah, and was Humboldt Postdoctoral Fellow at the University of Mainz, Germany early in his career.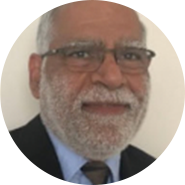 Rai Chowdhary, MS, CQE, CQM, CQA, Six-Sigma Black Belt
VP of Manufacturing
Rai serves as Elute's VP Manufacturing. He brings over 30 years of experience from Life Sciences, advanced manufacturing, hi-tech hi-volume manufacturing, and production of polymers and composites. He has served in various roles most recently as an executive with oversight of operations, quality and manufacturing. His achievements include inventing and commercializing numerous medical devices technologies. Recognized for the first ever thermal bonding of Titanium with Cobalt Chrome, he won the Sulzer Innovation award from his parent company in Switzerland. In the recent past he played a vital role in the design and execution of animal and preclinical studies and consulted on scale up manufacturing of polymer-ceramic composite bone void fillers.
Rai has been instrumental in getting products through the regulatory process working with the FDA, setting up the QMS, and obtaining ISO 13485 and CE registration for medical devices. He has also played the lead role in mapping supply chains from source to point of use while optimizing efficiency and eliminating risk factors. His team was key to launching products from conceptual design to pilot, and then to commercial scale manufacturing. His contribution to onboarding key clients such as GE, Phillips, and Siemens are also noteworthy.
His credentials include graduate study in Business Management, and a Master's in Materials Science from Arizona State University. He is also certified as a Quality Auditor, Quality Manager, Quality Engineer, and Six Sigma Black Belt from the American Society for Quality. Rai's has played a key role in many organizations including Intermedics Orthopedics / Sulzermedica, Applied Materials, Dell, DuPont, BLOXR, Edwards Life Sciences, Reckitt Benckiser, Glaxo, Amedica, Lam Research, Intuitive Surgical, and Abbott Spine.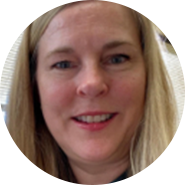 Stephanie L. Sorensen
Financial Controller 
Serves as Financial Controller for the Company.  She concurrently serves as the Corporate Controller for Q Therapeutics, a clinical stage company targeting a treatment of Amyotrophic Lateral Sclerosis (ALS or Lou Gehrig's disease).  Prior to Q Therapeutics, Ms. Sorensen worked as the Assistant Controller at World Heart, Inc, and Amedica Corporation, both medical device companies, and at NPS Pharmaceuticals.  Ms. Sorensen graduated from Brigham Young University with a Bachelors Degree in Business Management and a Masters in Business Administration from the David Eccles School of Business at the University of Utah.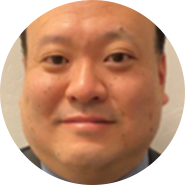 Eric Kawamoto Ph.D.
Principal Development Scientist
Eric Kawamoto, Ph.D., serves as Elute's Principal Development Scientist. He brings over 10 years of experience in life science companies. Prior to Elute, Dr. Kawamoto worked 3 years as a lead scientist at Navigen where he headed the analytical and organic chemistry departments and led the development of novel formulations for extended release of peptide drugs. Prior to that he was a lead chemist at Vestan Imaging, responsible for developing a delivery vehicle for fluorescent drugs targeting tumor cells for fluorescence and PET imaging for treatment of melanoma and breast cancer. Dr. Kawamoto is an adjunct faculty member teaching chemistry, biology, anatomy and pharmacology to undergraduate students. He majored in Chemistry, Biology and Anthropology at the University of Utah and received his Ph.D. from Northwestern University in 2009.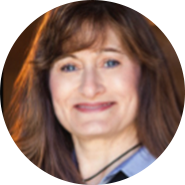 Cheryl R. Blanchard, Ph.D.
Board Member
Dr. Blanchard has been a member of the Company's Board of Directors since May 2013. In April 2020, Dr. Blanchard was appointed as President and Chief Executive Officer of Anika Therapeutics, after serving as interim Chief Executive Officer since February 2020.  Prior to that, she served as President and Chief Executive Officer of Microchips Biotech, Inc., a venture-backed biotechnology company developing regenerative medicine and drug delivery products developed in the MIT laboratory of Dr. Robert Langer., from 2014 until its sale to Daré Bioscience, Inc. in November 2019.    Prior thereto since 2009, she served as Senior Vice President & Chief Scientific Officer of Zimmer, Inc., a large orthopedic implants company based in Warsaw, IN. From 2005 to 2009, Dr. Blanchard served as Sr. VP Research and Development & CSO of Zimmer, and before then since 2000 she held increasingly responsible research and operational posts at Zimmer. From 1986 to 2000, Dr. Blanchard served in several research and senior management roles at Southwest Research Institute in San Antonio, a large contract R&D organization. She has a Ph.D. and M.S. in Materials Science & Engineering from the University of Texas at Austin, and a B.S. in Ceramic Engineering from Alfred University in New York.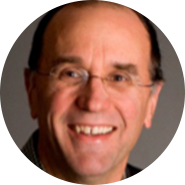 Michael J. Cima, Ph.D.
Board Member
Dr. Cima has been a Company Board member since June 2016.  He is a Professor of Materials Science and the David H. Koch Professor of Engineering at the Massachusetts Institute of Technology.  Dr. Cima is a widely-recognized innovator of medical products and materials engineering technologies.  He also has extensive entrepreneurial experience, having co-founded a number of drug delivery and diagnostics companies including Microchips Biotech; T-2 Biosystems, a medical diagnostics company; and Taris Biomedical, company focused on developing new treatments for bladder disease.  He earned a B. S. in Chemistry in 1982 (Phi Beta Kappa) and a Ph.D. in Chemical Engineering in 1986, both from the University of California at Berkeley.  Professor Cima joined the MIT faculty in 1986 as an Assistant Professor and was promoted to full Professor in 1995.  He was elected a fellow of the American Ceramics Society in 1997 and was elected to the National Academy of Engineering in 2011.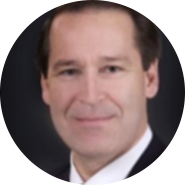 Jon Serbousek
Board Member
Mr. Serbousek joined the Company's Board in August 2016. He currently serves as the President and Chief Executive Officer of OrthoFix, a global medical device company focused on musculoskeletal products and therapies.  He is  a seasoned executive with more than 30 years' experience in the medical device and biotech industries, serving in several leadership positions at Biomet Inc., including Worldwide President of Biomet Biologics, Worldwide Group President of Orthopedics, and President of U.S. Orthopedics. Prior to joining Biomet, he held various general management positions within Medtronic Inc. including Worldwide Division President, Spine, Worldwide Vice President and General Manager of Biologics for their Spine and Biologics business. Additionally, Serbousek spent 13 years with DePuy Orthopedics, a Johnson & Johnson company where he served in numerous roles of increasing responsibility, including the Vice President of Marketing and Product Development and as Vice President of Spinal Operations.   Mr. Serbousek holds a B.S. in Engineering from Washington State University and a Masters of Science degree in Bioengineering from the University of Utah, and later completed several advance management programs including a program at the IMD International School of Management in Lausanne, Switzerland.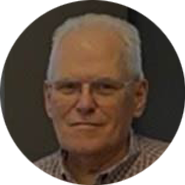 Nathan Leon Pace, MD
Principal Biostatistician
Nathan Leon Pace, MD, MStat, is a tenured Professor in the Department of Anesthesiology at the University of Utah, on the faculty since 1976. Educated at the University of California Berkeley (BS, 1967) and the University of California San Francisco (MD, 1970), he completed an anesthesia residency at the University of Washington (1974). He served on active duty in the US Army (1974-1976) teaching anesthesia residents at Brooke Army Medical Center (Ft Sam Houston, TX). His graduate degree in statistics (MStat) was granted by the University of Utah (1998). He provided anesthesia care and taught anesthesia to fellows, residents, interns and medical students for 32 years. Since retiring from clinical practice in 2006 he serves as an applied statistician in his department and for Elute, Inc. He mentors medical students, anesthesia residents, anesthesia fellows, anesthesia faculty, bioengineering students, postdoctoral fellows, and bioengineering faculty in experimental design and statistical modeling. He participates in two international data analysis efforts. He is the Principal Investigator at Utah for participation in the Multicenter Perioperative Outcomes Group (MPOG) Consortium (University of Michigan). This international group of mostly academic medical centers has created a central database of the very granular, intraoperative electronic anesthetic record (currently over 18 million patient records) used for epidemiology studies of anesthesia and intensive care. He is very active as a section editor, editor, statistician, and author in the activities and publications of Cochrane. Cochrane is an international network headquartered in the UK that synthesizes high quality information from published research studies using the methods of systematic reviews and meta-analysis. He has done statistical consultation for startup pharmaceutical and device companies. Additionally, he serves as a statistical editor for anesthesia journals.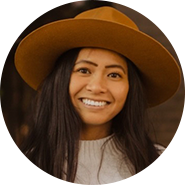 Eva Serio
Research and Development Engineer
Eva serves as Elute's Research and Development Engineer. Prior to joining full-time, she worked at Elute as a summer intern.  Eva graduated from the University of Utah in 2021 with a bachelor's degree in biomedical engineering.  In her spare time, she volunteers as a ski patroller at Nordic Valley Ski Resort.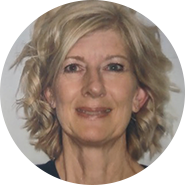 Leslee Ensminger
Clinical Coordinator
Leslee Ensminger, RN, brings significant experience in all aspects of hospital / OR operations, including managing, coordinating, planning and executing on the myriad interrelated aspects of OR and surgical services operations.  She has served as a charge nurse and OR nurse, assisting in joint replacement surgeries.  She serves as a clinical coordinator, interfacing with research coordinators at the different hospital sites anticipating the needs of the surgical teams and helping compliance with study data collection and management.  She received her RN from Weber State University.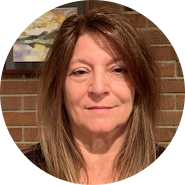 Mary Campos is a highly experienced Administrator.  She joined UpStart Ventures Management in 2009 and has almost three decades of experience in various senior administrative roles, including 14 years with American Express and 5 years with MedQuest, a medical device startup company that was acquired by WorldHeart Corporation.