PRODUCTS
EP Granules with Tobramycin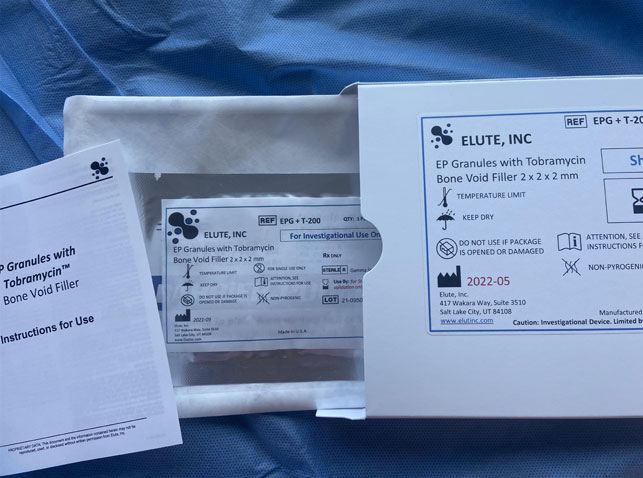 EP Granules with Tobramycin1
For surgical treatment of periprosthetic joint infections
8 weeks of targeted local delivery of tobramycin, a broad-spectrum antibiotic for infection control
Undetectable systemic exposure minimizes organ toxicity
Resorbs with time and replaces bone lost due to infection
Familiar to orthopedic surgeons requiring no additional training
Addresses large and well-defined unmet need
1 EP Granules with Tobramycin is an investigational device that is limited to investigational use in the United States.
A broad suite of clinical targets
Our innovation continues… many clinical conditions can be better addressed with local therapies. We continue to develop new products with novel therapeutic capabilities targeting unmet clinical needs.